Pardon for not joining last week because my computer crashed and was only restored back today. The image above  came from the very first folder of my hard disk. We had this for dinner tonight, Beef with Broccoli.
Quick preparation: Stir fry marinated beef in a pan for few minutes. Set aside in the same pan. Saute garlic and onion, dash a little salt or garlic salt. Put the oyster sauce and broccoli stem. Stir. Add a little corn starch to thicken the sauce. Seasoned with salt if needed.
Please click the badge below for more FTF entries.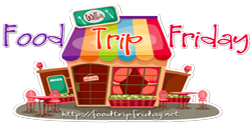 <