This is actually my daughter's recipe so I'm calling it Pasta Ala Maize. My daughter was in the mood today in the kitchen and accidentally prepared pasta with her own recipe. I don't know if I will call it carbonara because it has  tomato but the other ingredients include cream, cheese and tuna. She used San Marino and Chili Century Tuna combined and sauteed all the ingredients in tuna flakes oil.  It's yummy,  I swear. I can eat  pene pasta with cheese alone and that's quite enough for me. 🙂
Today is just the start of her two-month summer vacation.   I hope that she finds comfort in the other corner of the house,  other than the kitchen.  She's on a diet by the way and having a workout everyday.
Please click the badge below for more FTF entries.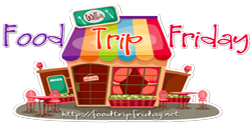 .