You sure have a lot of tempting moment during the Holy Week. If you abstain from eating, well then a little self sacrifice would mean a lot with willingness to do within your heart.
I abstained myself from eating pork last week so I craved hard this week. I thought about to order Crispy Pata from a nearby store, Baliwag.
It was crispy but my two daughters didn't like it. I re-cooked it as Lechon Paksiw instead.
Please click the badge below for more FTF entries.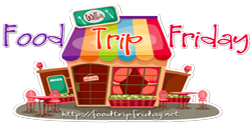 .